Household Hazardous Waste Collection Day
---
The 2023 Household Hazardous Waste Collection Day took place on May 6, 2023. The next collection day will be scheduled for spring 2024. 
For information on disposing of household hazardous waste before the next collection event: The Environmental Depot in Lewiston and the Riverside Recycling Facility in Portland serve as collection sites for household hazardous waste from all Maine residents. Check their web sites for hours and charges. The City of Bath also occasionally holds a Household Hazardous Waste Collection Day for local communities.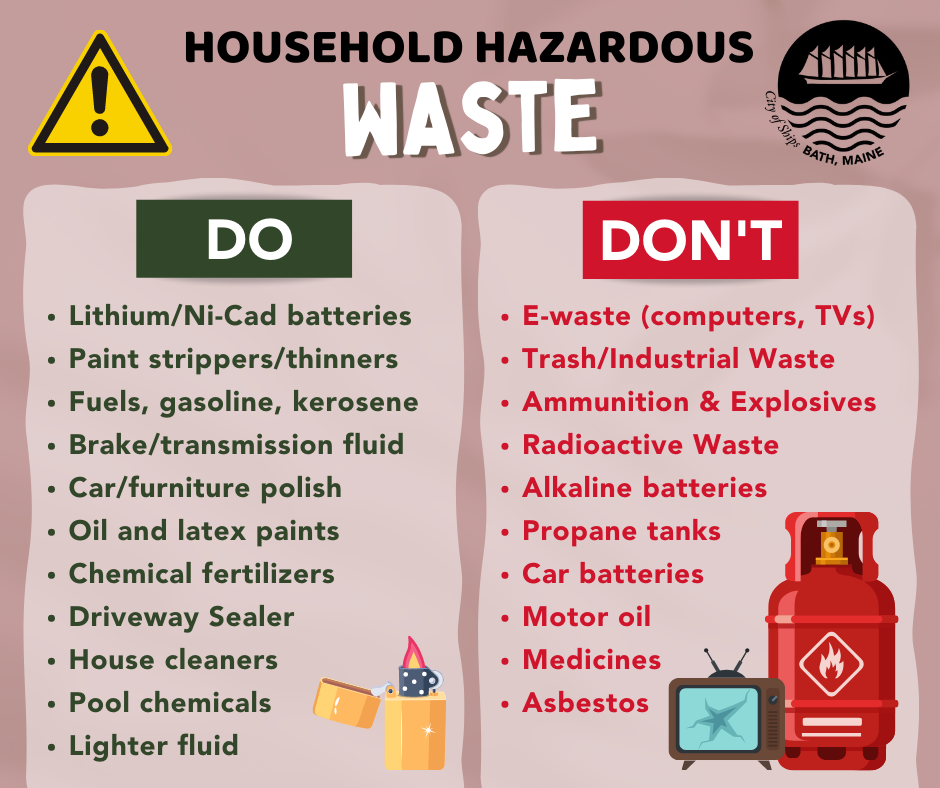 Click here for an in-depth chart
Online pre-registration is required here.
This year's collection day is open to residents of Arrowsic, Bath, Dresden, Georgetown, Harpswell, and Woolwich only and is for residential waste, no commercial haulers or commercial waste! We can only accept a limited number of people per time period and reservations are on a first-come, first-served basis.