Project Background
2022
City identifies substantial long term cost savings to own and upgrade lights. 
RFP is developed and released for bidding in late summer.
 RealTerm Energy is selected to oversee the project to completion.
2023
A complete GIS Audit is completed for the city.
Independent RFP was issued for both the LED fixtures and electrical contractor labor.
What's Happening
The city is acquiring 646 streetlights, currently owned and operated by CMP. Once the acquisition occurs, these fixtures will be upgraded to Warm White LED 2700K with smart controls.
Smart controls will allow the city to control the time, temperature and brightness of the lights.
The project is slated to begin late summer 2023
The project will take an estimated 4-6 weeks to complete. *Dependent on weather and crew availability
Map of the streetlights in question can be found below. For larger detail and legend please visit this link.
*Note The area's marked in red are NOT included in the project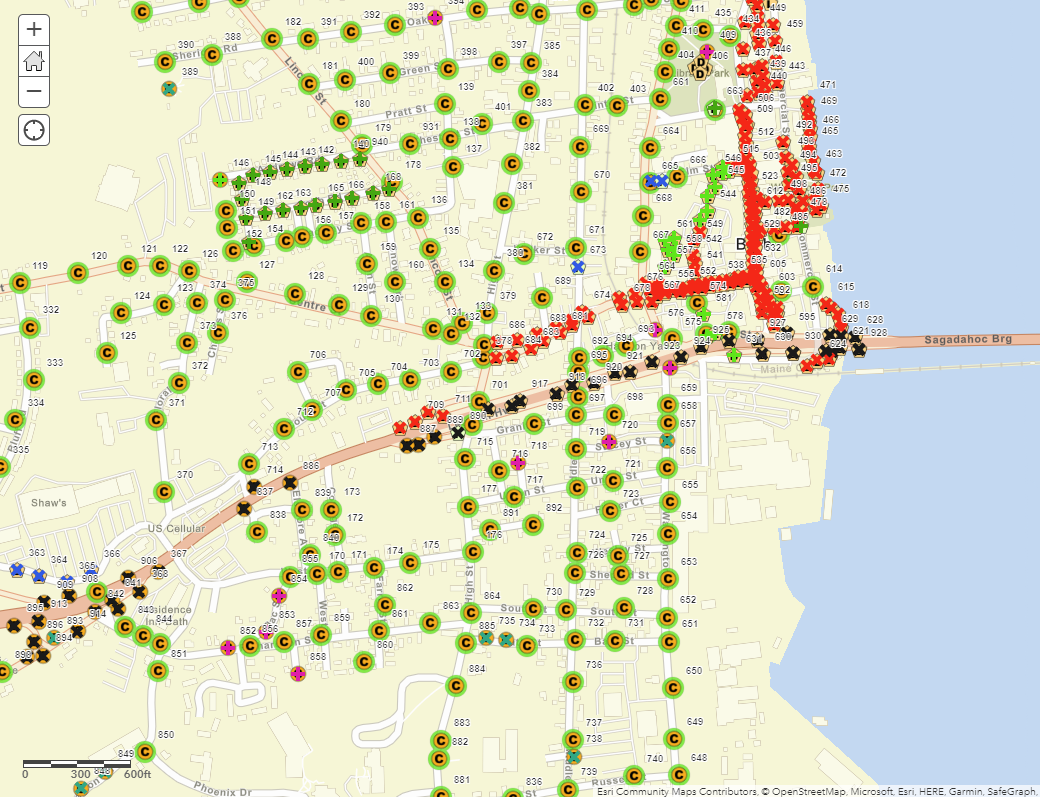 Project Resources
March 15th, Council Workshop Presentation
Questions, Concerns or Comments?
Use the contact form here to submit them to our planning and development team. 
---