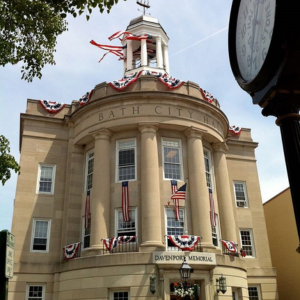 The City of Bath is soliciting proposals from legal firms to represent the City for comprehensive municipal legal services. 
Long known as the "City of Ships", the City of Bath is home to 8,766 (as of the 2020 U.S. Census) and located in Sagadahoc County.  The City is a municipal corporation of the State of Maine and operates under a Manager–Council form of Government. The selected firm will serve as City Solicitor for the City of Bath. Per City Charter §403, the City Solicitor shall be filled by joint appointment of the City Manager and the City Council. The City employs 110 full-time and 40 part-time employees. There are four unions, representing fire fighters, fire captains, police and public works employees. The City has five TIF (tax increment finance) districts.
 Full proposal details can be found here
Proposals will be accepted electronically until Friday, June 2, 2023, at noon, by e-mail to mmeyers@cityofbath.com. All proposals are to be submitted and to remain open for 90 days after their opening. Late proposals shall not be accepted.